Do you need a way to make a quick buck but don't have the time to commit to a part-time job? Well, you've come to the right place! Start putting some extra padding into your wallet by playing games, taking surveys, and testing products– all from your mobile device!
A lot of people don't think it's possible, but this is a totally legit way to make extra cash!
Testerup claims to pay users up to $120 per test. But can you make legit cash from this app?
Continue reading this Testerup Review to get answers to this question and find out if this app is worth your time.
What is Testerup?
Testerup has become a popular app among people, especially those who don't mind a little extra cash in their pocket. Testerup was developed by Aestimium GmbH, an app startup based in Hamburg, Germany.
The app is available to both iOS and Android devices and pays you to complete surveys, test apps, games, and products.
Earn up to $120 per test offer as an online tester
How Does Testerup Work?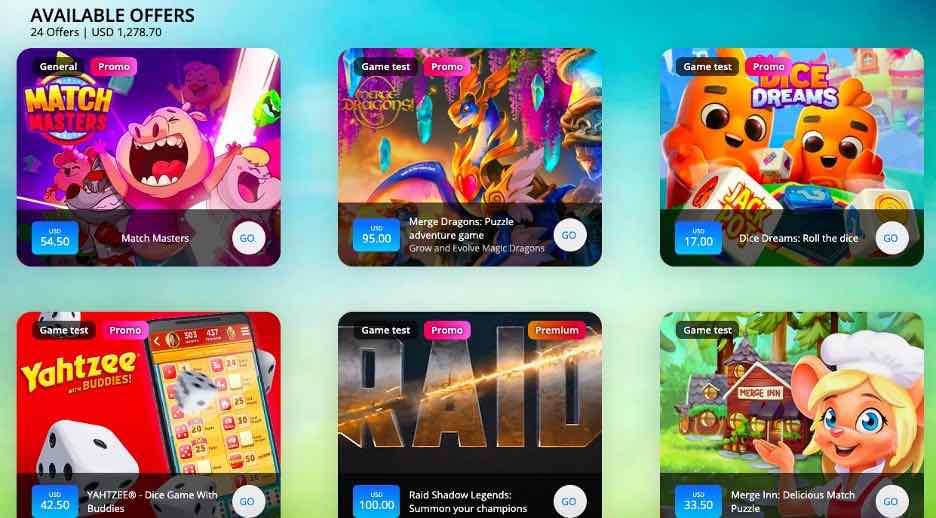 Unlike other paid testing platforms, Testerup connects users with exciting new games, apps, and products for hours of entertainment! By setting up your Testerup account, you can seamlessly find a way to make money that interests you.
Users can earn free cash on Testerup due to the app's partnership with other companies. When you test these companies' products, both you and Testerup receive a paycheck! This ensures that there are always new items to try on the app, so you constantly have access to boost your earnings.
To boost your earning potential on Testerup, complete a wide selection of surveys on different topics.
Who Can Use Testerup?
Testerup is free to download on iOS and Androids.
Even though Testerup is rated E for everyone, players looking to make real money on the app must be at least 18 years old. Unfortunately, people under 18 cannot cash out their rewards for real money.
Is Testerup Legit?
Yes, Testerup is a legit app that pays you real money for testing games, completing tasks, and taking surveys.
Testerup is Germany's largest paid online testing platform and has connected over 3 million registered users with thousands of money-earning opportunities.
How Much Money Can You Earn on Testerup?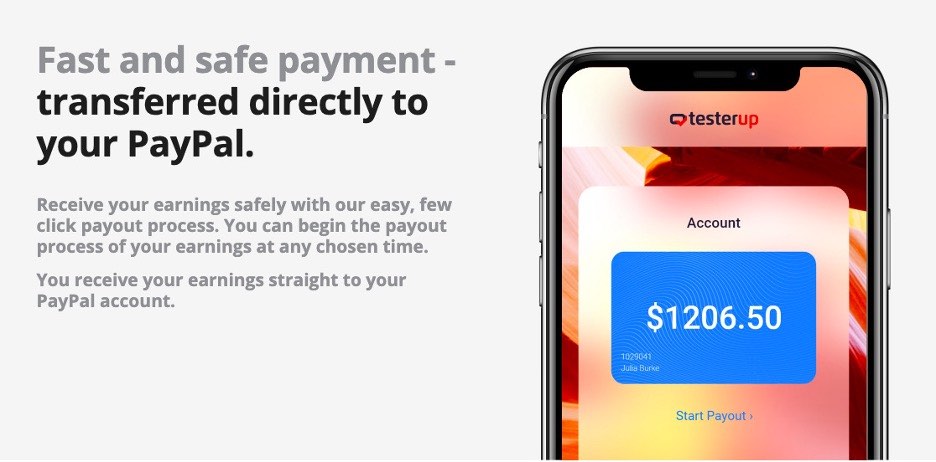 Testerup has high-paying opportunities of up to $120 per test you complete. This is an impressive rate, but is it legit?
Testerup's website states that new users get access to over 50 offers for tests, which totals more than $800 in earnings. At this time, new users can expect up to $1,278.70 in available opportunities. Testerup is constantly changing its available offers, so log on daily to ensure you take advantage of all money-making endeavors.
After a few hours of playing, most can cash out up to $100 on Testerup for free!
You can make a decent amount of money on Testerup, but you will not be paid a livable salary.
Become a Premium Tester in as little as five missions to increase your payout potential and receive upgraded access to higher-paying assignments and exclusive benefits.
How to Get Started
Getting started on Testerup is as easy as 1, 2, 3.
Download
Download Testerup for free on the Apple App Store for iOS devices or from the Google Play Store for Android devices.
Sign Up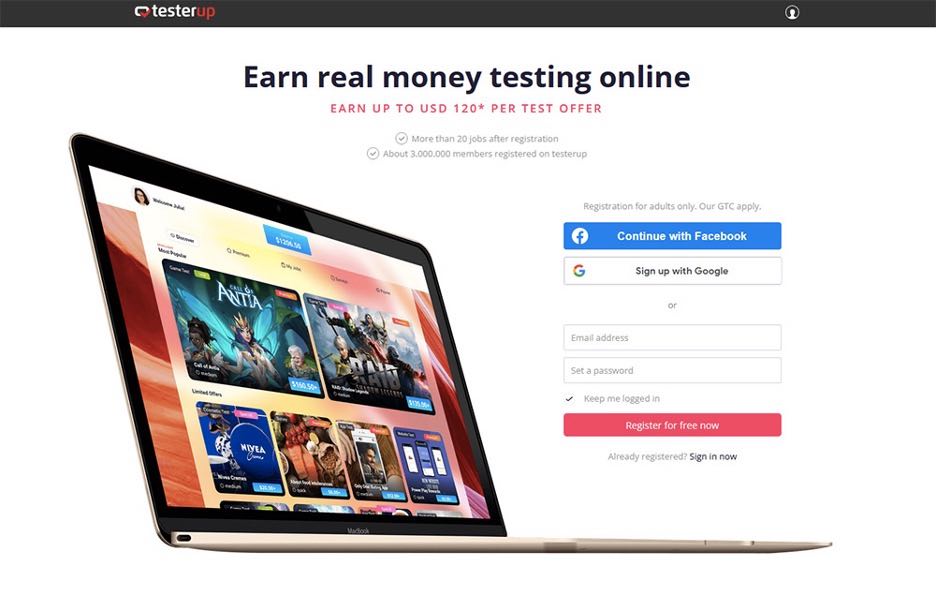 After installing Testerup on your mobile device, you can sign up for the app for free. Create an account using your Facebook or Google account. This process is relatively simple and shouldn't take more than a few minutes.
Don't miss out on over one thousand dollars of money-earning opportunities. Install this app today.
Start Making Money and Cash Out
Easily decide on a mission to complete on Testerup to start earning money. To get paid, download the game or app through Testerup and thoroughly complete the tasks before your time limit runs out.
Testerup will work in the background as you play, tracking your progress and time spent testing new products to make things easy on you. Make even more money on Testerup by completing surveys and sharing your honest opinions about various topics.
To cash out on Testerup, you must have accumulated at least $70, which shouldn't be an issue because most opportunities pay more than that.
Add your PayPal account to your Testerup app and complete the facial verification to securely receive your payment directly into your account in as little as 24 hours.
Testerup Frequently Asked Questions
For more information about Testerup, read people's frequently asked questions about this popular app.
Is Testerup a scam?
No, Testerup is not a scam. It is a 100% legit app that pays real money to its users for testing apps and games, taking surveys, and completing small tasks. The best part is that the whole process is free, meaning you never have to get trapped into making pesky in-app purchases or payments to cash out.
Does Testerup pay real money?
Yes, Testerup deposits real money into your PayPal account. Remember that you will need to reach the minimum payout of $70.
Testerup Review: Final Thoughts
Testerup is an accessible testing platform that pays its users real money daily for playing games, taking surveys, and testing products.
Download Testerup on your mobile device to decide if this free app is worth your time!
Now that you've finished this in-depth and honest Testerup Review, you can feel confident in embarking on your own online testing adventure!
Day or night, you can complete surveys and test products online for real money rewards.